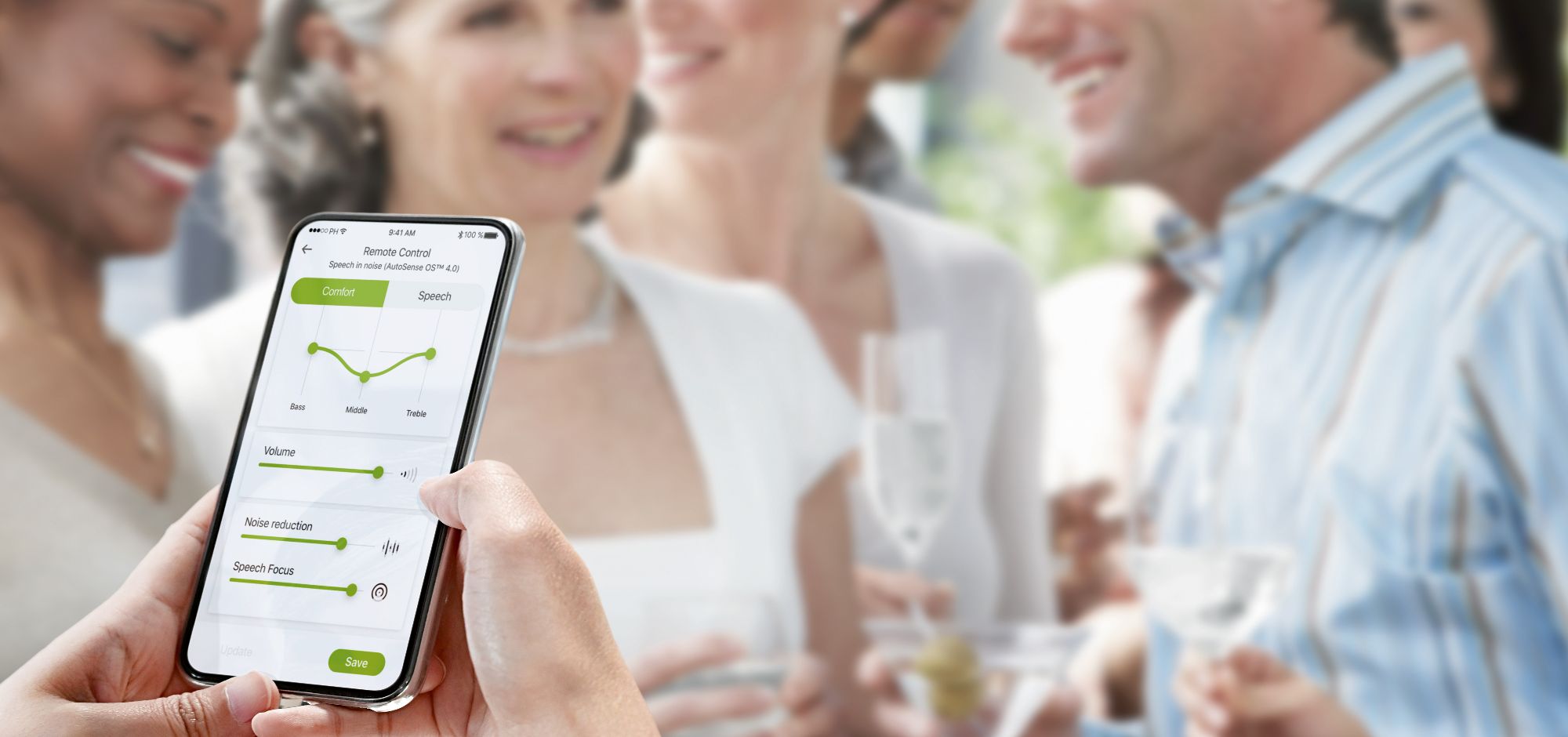 Terms and Conditions of Hearing Matters Ltd of 26 Kings Hill Ave, Kings Hill,ME19 4AE
General Note
All appointments are subject to availability.
It may not be possible to conduct wax removal if you are currently under the care of a Medical Practitioner.
When phoning us, local rates apply, mobiles may vary.
Not all models of hearing aids are rechargeable.
Not all hearing aid models will connect directly to all mobile phones.
Not all models of hearing aids are compatible with all accessories.
Warranty
Hearing aids within the Gold, Silver and Bronze ranges are covered by a 4 year warranty which begins on the day you purchase them. Hearing aids within the Basic and Basic+ ranges are covered by a 2 year warranty which begins on the purchase date. Each hearing aid warranty covers all residents of the UK. It covers malfunction, breakdown and faulty workmanship for 48 months (gold, silver and bronze levels) or 24 months (basic and basic+ levels) from the date of purchase. In all cases please contact us as soon as you become aware of any problems and we will arrange an appointment for you to bring the device to us. In some cases repairs can be completed during an appointment. In some cases the device will need to be sent to the manufacturer. Repairs or re-shells required due to accidental damage, or unauthorised repairs or modifications are not covered by the warranty and are chargeable. Please note, the warranty does not cover loss or irreparable damage. Outside of the warranty period, appointments are free, but repairs are chargeable. The cost of the repair ranges from £99 to £250 dependant on the problem.
Warranty of Hearing aid Accessories.
Any hearing aid accessories are covered against malfunction, breakdown and faulty workmanship within 24 months of purchase. Outside of the warranty period, appointments are free, but repairs are chargeable. The cost of the repair ranges from £99 to £250 dependant on the problem.
Recommendations
When the person you are recommending us to places a hearing aid order with us, we will contact you to offer you a free gift from a selection of bottles of wine or small food hampers. The gift can either be delivered to a UK address of your choice or you can collect it from our office at Kings Hill. You can expect to receive your free gift within 2 weeks from the date of the purchase made by the person who you recommended us to. Each person you are recommending us to needs to be over the age of 18 and able to attend appointments in our Kings Hill office.
There is no limit to the number of people you are able to recommend. You will receive one free gift for each genuine recommendation that proceeds to a genuine and completed order which is not subsequently cancelled for any reason by the Buyer.
We reserve the right to withdrawer this offer if it seems that you are making non genuine recommendations to people who each cancel their hearing aid orders after you have received your free gift.
30 Day Money Back Guarantee
If you don't hear the benefits of your hearing aids or accessories, we would like to offer you the options of modifying, replacing, or exchanging your products. You will need an appointment to discuss these options in full. Alternatively, you can return the hearing aids or accessories in good condition within 30 days from the date of fitting, and a refund in full of all monies paid will be made.
Please note, customers who purchase a pair of hearing aids in a single transaction will benefit from a discount. This means a pair of hearing aids is less than double the cost of a single hearing aid. Please refer to the price list for details of a single hearing aid compared to the price of pair of hearing aids at each technology level. This discount has already been applied in the price list. In the event that a single hearing aid is returned to us in good condition within 30 days of purchasing a pair of hearing aids, the saving from this discount is lost. The amount refunded will be the difference between a pair of aids on the price list and a single hearing aid on the price list at that technology level.
Exchanges
An exchange may be offered to you during a follow up appointment if your chosen device is not meeting your needs. If you decide that an alternative product from our price list is more suitable for you, you have the option of returning your hearing aids and accessories in good condition within 30 days of the purchase. If the alternative product is less expensive, the difference in price will be refunded to you. If the alternative product is more expensive, you will be required to pay the difference in price.
Free Aftercare
The purchase price of your new hearing aid or hearing aids includes all follow up appointments and remote access support as required. If you prefer to use remote support, this requires you to have an internet connection, and there are some aspects of our service provision which cannot be done remotely and require you to attend a physical appointment with us in our Kings Hill office. We would like to work with you to find the best combination of support to suit your needs. Aftercare appointments and advice are free. Please contact us as soon as possible if you need any help with your hearing aids.
Pacemakers or implantable devices.
Some of our hearing aids and accessories are not compatible with implanted pacemakers or defibrillators. It is not recommended that customers with a medical implant use certain hearing aids and accessories without permission from a cardiac specialist. You will be asked if you have a medical implant at your initial consultation with us. If you inform us that you are wearing a pacemaker or implanted device at your initial consultation, we will discuss the options with you amongst the range of hearing aids and accessories that are suitable for your needs. If you purchase hearing aids or accessories from us and subsequently receive a medical implant, you may need to seek cardiac specialist permission to continue using the devices. You would not be entitled to a refund under these circumstances.
Payment
Our preferred payment method is with a (contactless) debit or credit card or via a mobile phone contactless payment. All payment data is only stored for as long as needed to process the payment or return.
Statutory rights
These terms and conditions do not change your statutory rights relating to cancellation of faulty or misdescribed goods. Information relating to your statutory rights can be accessed by contacting your local Trading Standards Service or Citizens Advice Bureau
Data Protection
Your privacy is important to us. With you permission we will use the data obtained in your consultation to derive a prescription for your hearing aids and to personalise your auditory rehabilitation to suit your individual needs. In some cases we may request your permission to share your data with your General Practitioner if we discover something beyond our scope of practice. We will not share this data without your permission. We will always keep your personal information safe and we will never sell it to third parties. We may use your data to contact you about orders you've placed or appointments you've booked or to send you reminders about appointments. We may also contact you in emergency situations, such as an urgent product recall or where we have a duty of care to notify you of information that relates to your health. In all cases we must have a reason and a legal ground for processing your personal information. You'll be asked to confirm that you're happy to provide your personal data and that you give permission to us to process your personal data. You have the right to withdraw your consent at any time.
Complaints.
If there is any aspect of our service provision that does not meet your expectations, we want to hear about it. We are eager to learn about your experience with us and to improve our service, so please contact us. Tel: 01732 494 066. Email: [email protected]
Samantha Fairchild is registered with the Health and Care Professions Council (HCPC). The HCPC are responsible for protecting the health and wellbeing of people who use the services of registered health professionals. If you are not happy with the treatment you have been given, or if you are worried about the behaviour or health of your registered Hearing Aid Dispenser you can contact the HCPC; Park House, 184 Kennington Park Road, London, SE11 4BU, 0207 8209684, www.hcpc-uk.org